Let's fill the river with people!
Groups and individuals are invited to join us in The Great Eleven Point River Float, to be held Saturday, June 30, hosted by the Randolph County Tourism Association.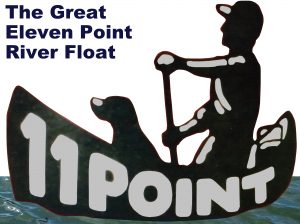 Our goal is to see how many people we can get for a float on our county's finest floating river. The winner will receive a large trophy and a $100 cash prize. Join your neighbors to float the beautiful, shady 11 Point!
Participants are free to travel at their own pace. The prize will be awarded to the group with the most participants, not to the fastest to cover the course. There is no charge to participate.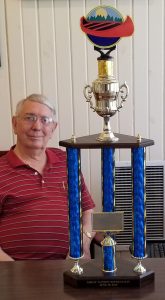 Participants will put-in between 9 a.m. and noon on June 30. The float begins at 9931 HWY 93, the site of the former Woody's Campground, four miles north of Dalton on Highway 93, and ends at the river access point at Dalton.
Participants must furnish their own boats, tubes, kayaks, or canoes—only one motorized boat allowed per group. Proper safety gear such as life preservers must accompany each vessel. Groups are responsible for their own take-out transportation at Dalton.
Signup sheets are available at the Pocahontas Visitor Information Center at the Old train Depot, or online at http://www.arkansasguesthouse.com/downloads/Float-Sign-Up.pdf. Signup sheets must be turned in by Friday, June 29 or at the event.
For more information, call 248-0069 (alternate number 378-2089).
Thanks to Chuck King for making the starting-point facility (former Woody's Campground) available for this event.
Located in the heart of America, Randolph County offers our visitors 18,000 friendly people, five large rivers, and the best history lesson in Arkansas. Our position in the great Ozark Mountains offers a beautiful vacation spot just 90 minutes from Memphis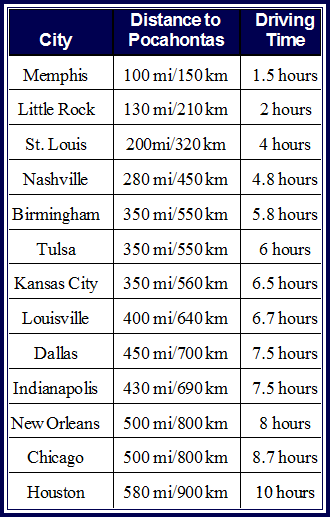 and two hours from Little Rock, with easy-driving 4-lane highways all the way.
Some of our best things to do include…
Walking beautiful and historic downtown Pocahontas, where Confederate General Jeff Thompson was captured by Union troops during the American Civil War. See Arkansas' first quilt trail, Randolph County Heritage Museum, and live Broadway-quality shows at the Downtown Playhouse.
Visit Davidsonville Historic State Park, site of Arkansas' first courthouse, first post office,  and first land office.
Tour the Eddie Mae Herron Center, with a recreation of the one-room school where the local African-American students attended school before school integration in the 196o's.
Hike the wilderness in Hall's Creek Canyon.
Birding (bird watching) is very popular here due to Randolph County's location on two of the main bird migration routes in the U. S.—the Central Flyway and the Mississippi Flyway. These merge just north of us, and their routes narrow here, concentrating the bird population as many, many bird species use these routes when flying to and from South America and the Caribbean during their seasons of migration, many nesting here each year. When birding here, be sure to watch for bald eagles, white pelicans, and the rare and feared extinct ivory billed woodpecker. Our county offers excellent opportunities for bird watching as it contains both the uplands of the Ozarks and the wetlands of the Mississippi Delta.
Canoe the wonderful spring-fed Eleven Point River, or fish our county's five large rivers.
Tour the oldest residence in Arkansas and the oldest business building in Arkansas.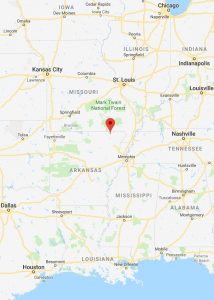 …and that's just the beginning! Download our Activities Guide with 75+ things to see and do in our area!